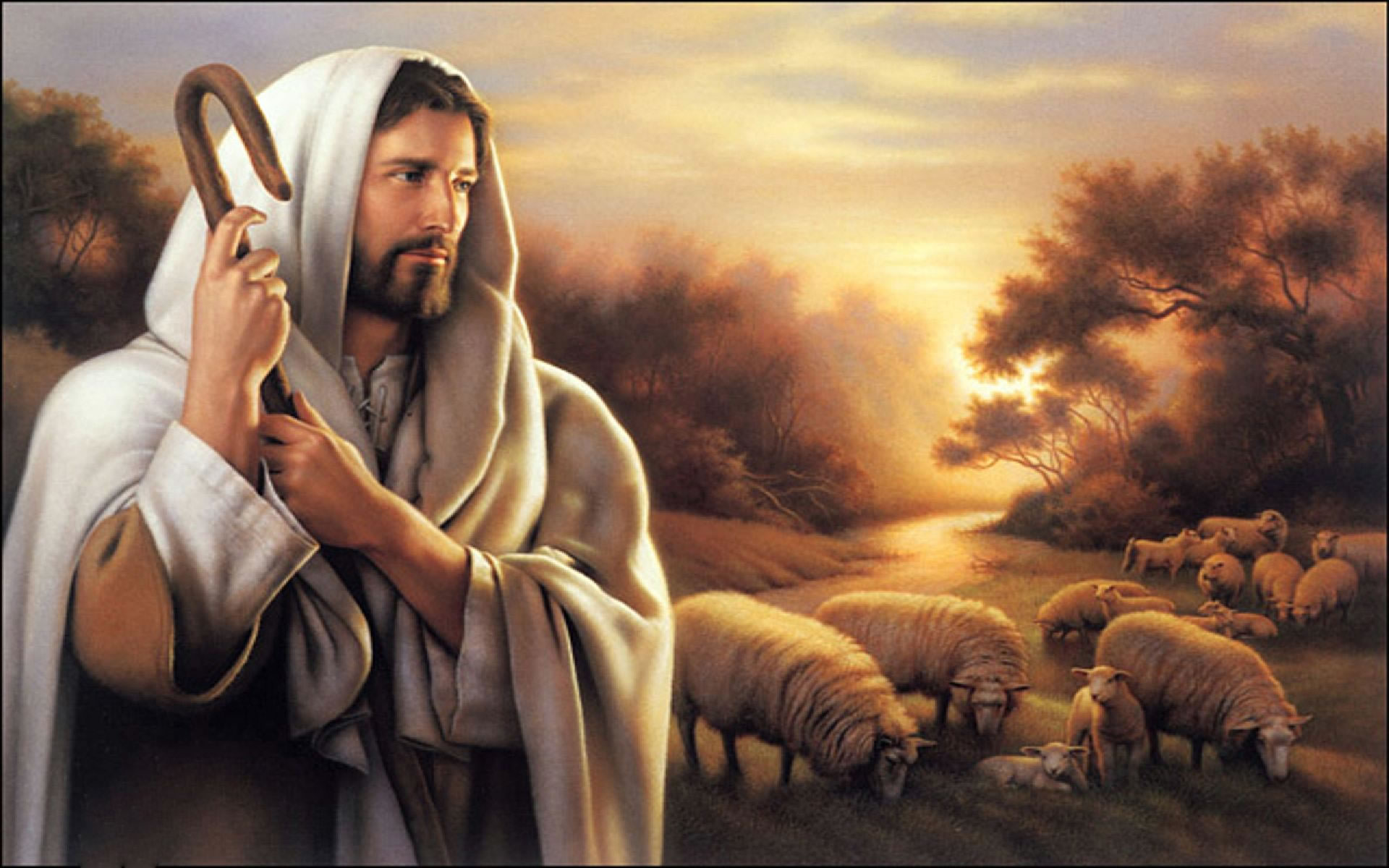 Homily for October 29th and 30th, 2017
October 29th and 30th, 2017
Gospel: Matthew 22: 34-40
"Shepherd me, O Lord, beyond my wants, beyond my fears, from death into life."
This refrain, an adaption of Psalm 23, is heard frequently in our Church. At funerals, yes—but also on other occasions.
It is a song of trust. An affirmation of the everlasting love as well as of the companionship of our God with each of us.
For God does indeed restore our soul….leads us on right paths….and prepares a table for all in the kingdom of heaven.
In today's Gospel, Jesus corrects the powers of His day. He proclaims the two greatest commandments: to love God and to love our neighbor. These are the supreme commands, Our Lord says.
What do these commandments mean for us today?
I believe that they are a call for each of us: to shepherd one another.
Having been baptized, we are called to proclaim the Good News to all. The poor and the forsaken; the frail and the sick; our neighbors and friends; all of those around us.
In his encyclical, Laudato Si, our Holy Father tells us that:
"Love, overflowing with small gestures of mutual care…makes itself felt in every action that seeks to build a better world."
My and your small gestures result in a better world. That is a tremendous and humbling responsibility.
But our seemingly small gestures—-of love, peace and comfort—are the essence of what it means to be shepherds.
The giving of care to others is one example of a gesture of love.
Six weeks ago, my mother was injured in a serious car accident. And over that time, Mom spent three weeks in the hospital and, thankfully and gratefully, the past three at home. As her only son, I have been privileged to be with Mom during her courageous journey of recovery over this period, one which continues.
That meant that, as your pastor, I missed a few ministerial events and rescheduled others. There is an artful dance between caregiving and ministry.
But I am a good dancer—even if my disco moves are a bit dated!
I am advised that nearly 40 million Americans, one in six living in this country, have or continue receive comfort or therapy from a family caregiver. An AARP study found that 34 million Americans have benefitted from caregiving services in the last year.
We care for one another—we shepherd one another—not because it is easy or convenient. But because God calls us. He calls us to love; to forgive and show mercy; and to remember that He is the source of all life.
God calls us to protect the innocent—to proclaim justice for the poor among us—and to always be grateful.
Each of us has an opportunity to respond to this call when we contribute to the Catholic Services Appeal. This most important of all fundraisers, in my view, supports the ministries of the Archdiocese of Louisville in its outreach to youth, those seeking to be married, educating seminarians as well as in comforting those on the margins.
I am reminded that one of our own, Bill Sellers, who served as a seminarian-in-residence at Ascension over the past year, is approaching Holy Orders. Bill's candidacy for Holy Orders will be received at my alma mater, Sacred Heart School of Theology, next week by the Papal Nuncio, no less. Let us give to the CSA to further the education of men like Bill.
This weekend includes Priesthood Sunday, a time for all to reflect upon the service of priests—and a time for yours truly to pray most especially and intentionally for his own vocation.
Priesthood has its challenges, for sure. Yes, it can be lonely, stressful and all-consuming—not unlike other callings.
And yet it also yields so many benefits.
A sense of service—of putting love into action—and of knowing and realizing the reality of being a shepherd to all of you.
When I came here in 2014, I confronted a set of challenges, different from my predecessors whose service I honor. And those challenges can be named.
First, to halt the steady decline in parish as well as school enrollment. And we have grown over the past three years in both regards.
Second, to chart a renewed direction for this parish. And through our ongoing discernment process, we are finding that direction.
And third, to transform the administration of the parish.
Each of these challenges remain works in progress. And I pursue them always with a heart mindful of the needs of our children, the differently-abled, the seemingly outcast and the frail and elderly, among us.
My dear friends, we are always better when we unit as a community. Unite in love and respect for one another; unite in lifting each other up; and unite in reaching out to the larger world beyond these sacred walls.
When we commit to being shepherds—to giving of our time, talent and treasure—and to praying and worshipping together.
And yes when we love God and our neighbors. That is what it means to be Catholic.
May it be so for all of us today and during the period ahead of us!