Advent 2021 at Ascension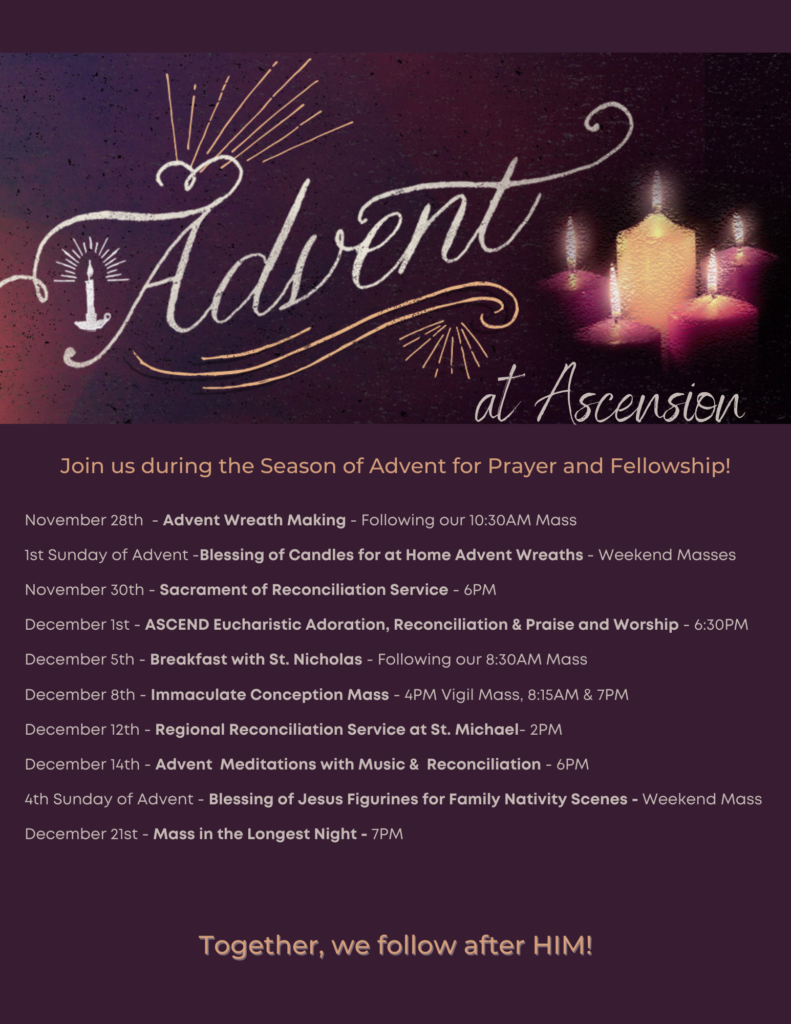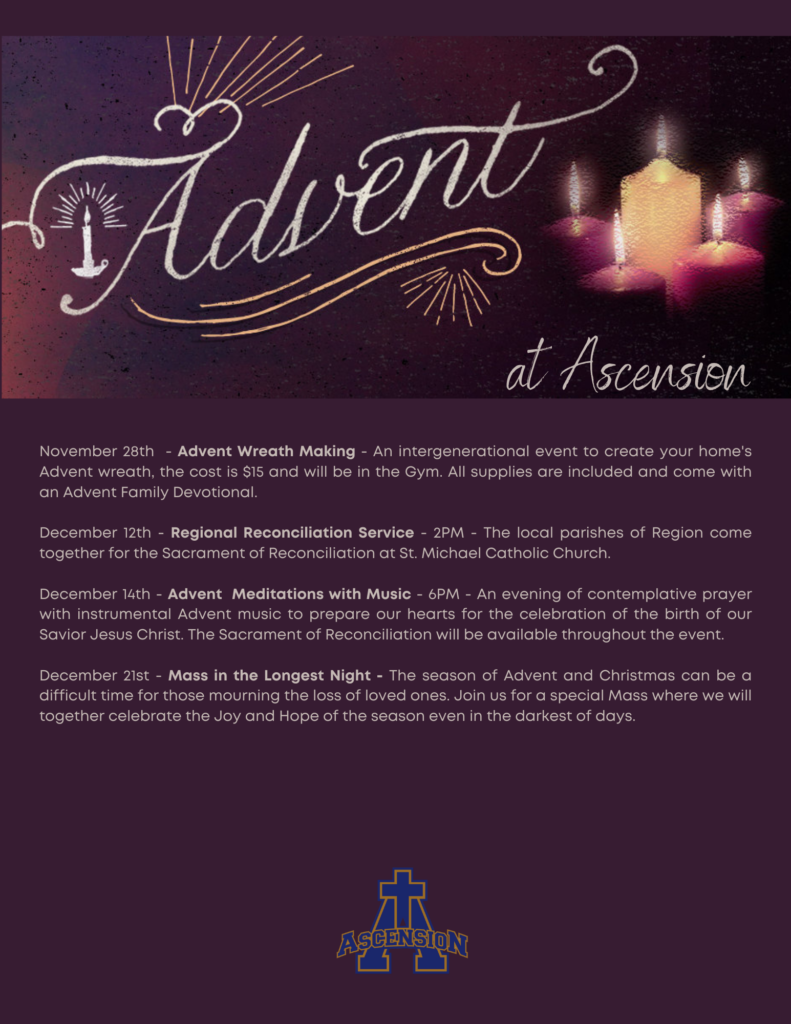 Recurring Events
Jesus and the Jewish Roots of Mary Book Study – December 1st, and 15th – 6:30PM
Story of Salvation Bible Study – December 2nd, 9th and 16th – 6:30PM
Advent Outreach
Spread Holiday Cheer with Christmas Cards for Seniors
Christmas is a season of joy, but for the 60% of Kentucky's nursing and care homes residents with no outside visitors, it can be a season of sadness. Catholic Charities of Louisville's Long-Term Care Ombudsman Program wants to collect, write and deliver holiday cards to more than 10,000 residents through the region, both young and old. Cards can be new, homemade, or even unused holiday cards from previous years! Feel free to write a small note inside. Great for families, religion or art classes, outreach groups and more.
A Collection basket is set up in the Gathering Space under the kiosk, cards are due the weekend of December 4th-5th.
Family Advent Bags
Celebrate the Season of Advent with your family with an Advent Bag filled with Advent themed activities and prayers. Bags can be picked up in the Gathering Space, and the suggested donation is $5. For questions, please contact Tasha Gordon at tgordon@ascension-parish.com.
December Collection – St. Vincent de Paul
Christmas Collection – Gifts From the Heart

Advent resources from Formed.org!
This Advent, enjoy the riches of God's Word with free email Daily Reflections from Dr. Tim Gray. Then join the Augustine Institute's Dr. Michael Barber to
deepen your understanding of the riches of the Christmas season with his new book, 
The True Meaning of Christmas,
 and his accompanying video reflections.
Visit formed.org for more information and other Advent resources!